Apply for Aircraft Financing
At Dorr Aviation we know you want to get in the pilot's seat as fast as you can. We do our best to make that happen.
Call 800-214-0066 for an aircraft loan application or download the application. A copy of our privacy policy is included.
Applying is easy and free:
Submit a completed, signed and dated application* along with the following:
Your complete 2018 & 2019 Federal Tax returns (1040s & W2's)

Income verification for year to date for 2020 (current pay stub, Schedule C business figures, etc.)

A copy of your most recent pay stub

Copy of your current government issued photo ID with signature included

Verification of your liquid assets (cash, marketable securities, retirement, etc.) in the form of bank/brokerage statements

If you are a business owner, include accountant prepared financials (if applicable) and completed Federal Corporate Returns for 2018 and 2019 as well as verification of corporate liquidity and up to date business figures.
*If you have a personal financial statement recently prepared, the statement may be substituted for the balance sheet and real estate schedule section of our credit application.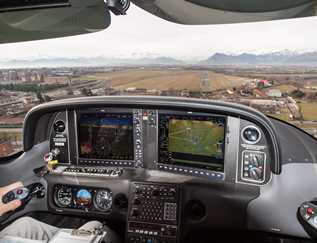 When filling out the application, tell us as best as you can what you plan to buy. If you have picked out a specific aircraft you would like to finance, give us a basic description or include a spec sheet with the rest of your loan documentation.
Depending on how complicated your financial package is, applications are usually processed and approved within 1–2 business days.
"It has always been a dream of mine to own my own airplane and when I found the perfect airplane to buy I knew I had to find the perfect aviation finance company to help me with my aircraft financing needs. I highly recommend Dorr Aviation to anyone."

Mary D. | American Champion owner