The Client Experience
Our client's experience with Dorr Aviation is what means the most to us. It's why we do what we do!
All Star Service for an All Star Client
This was our first aircraft purchase experience and I wanted to take a moment to praise your team. From the first email, I felt that Dorr went above and beyond to make sure we were taken care of. In a world that seems to be lacking in customer service, we felt like VIP's.
Alex responded to my emails & calls within minutes, even calling me on a Friday evening to let me know that our approval was secure with the lender.
Heidi and Tara spelled the loan/closing process out very clearly and made sure to answer our questions in a super timely manner. In the end, they sent us a congratulatory email and made this experience feel very special for us.
Thank you again for all of your help! Please know that you have an all-star team.
Matt H.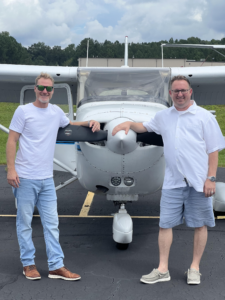 A Dream Come True
"Just a quick note to say a big THANK YOU for helping to make my dreams come true.  I picked up my new (to me) Cherokee yesterday and flew her home from Idaho to California.  The plane is wonderful and was a joy to fly.  She's now safely at home in my hangar.
Thanks again for your diligence, excellent customer service and everything in between. Thought you would enjoy seeing a few pics of my flight yesterday to bring her home – covered 697 nautical miles across Idaho, Oregon, Nevada, and California. Flew over Lake Tahoe, Reno and some beautiful snow covered landscape. Took her up and though the clouds and it was just spectacular!
Mike P.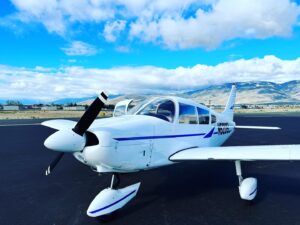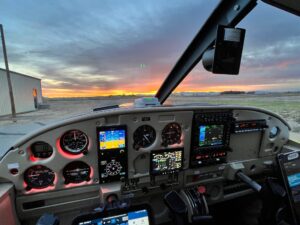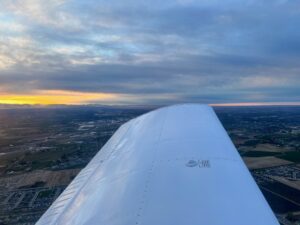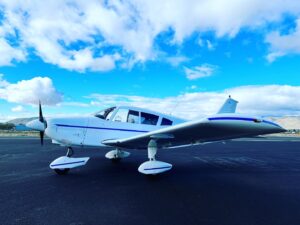 2nd Time is a Charm
"The Dorr Aviation team has helped me immensely while trying to purchase my first aircraft.  Pat ended up helping me with two different planes, the first fell through due to corrosion and maintenance issues during the pre-buy section but he was always able to help me with questions I had!  When the first plane fell through it was about 7 months before I was able to find another one that met the requirements I was after and he answered my email about what new documents I needed as if the last time we spoke was yesterday!  On the second go around we were able to complete the purchase of my new to me V-tail Bonanza, after the loan process was approved I moved over to work with Heidi and again was extremely happy with the service provided by Dorr, she went out of her way to get me answers to questions I had.  The purchase and closing moved smoothly and quickly!  The Dorr Aviation team is a true example of exemplary service and professionalism.  In the future I will always go to the Dorr team for financial services and would happily recommend them to anyone that asks!!"
Joshua S. Allison, N911DH
After some hurdles, Ron gets in the pilot's seat
"I just wanted to let you know how much I appreciate your efforts and your patience in making the big purchase happen. [The plane] was in the air today! What a great experience. Keep up the good work and take care."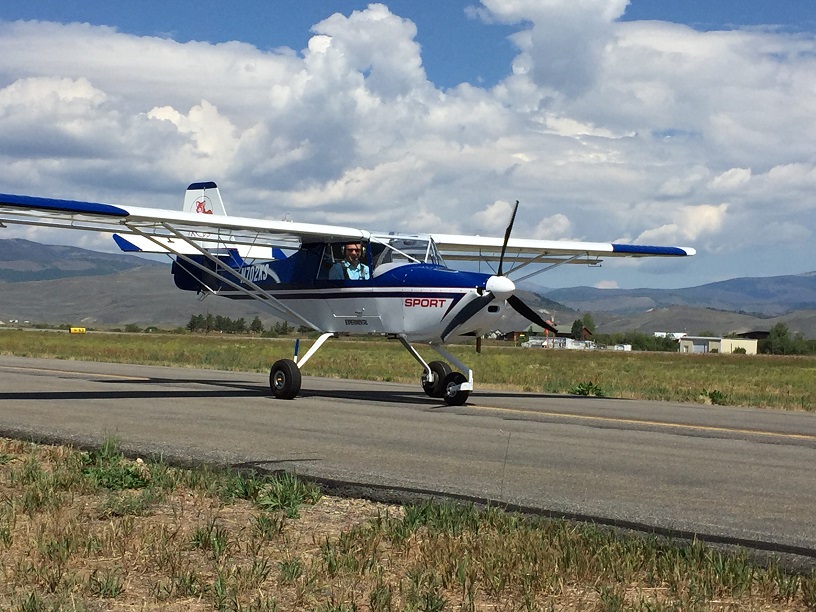 Matt M. – a picture is worth a thousand words!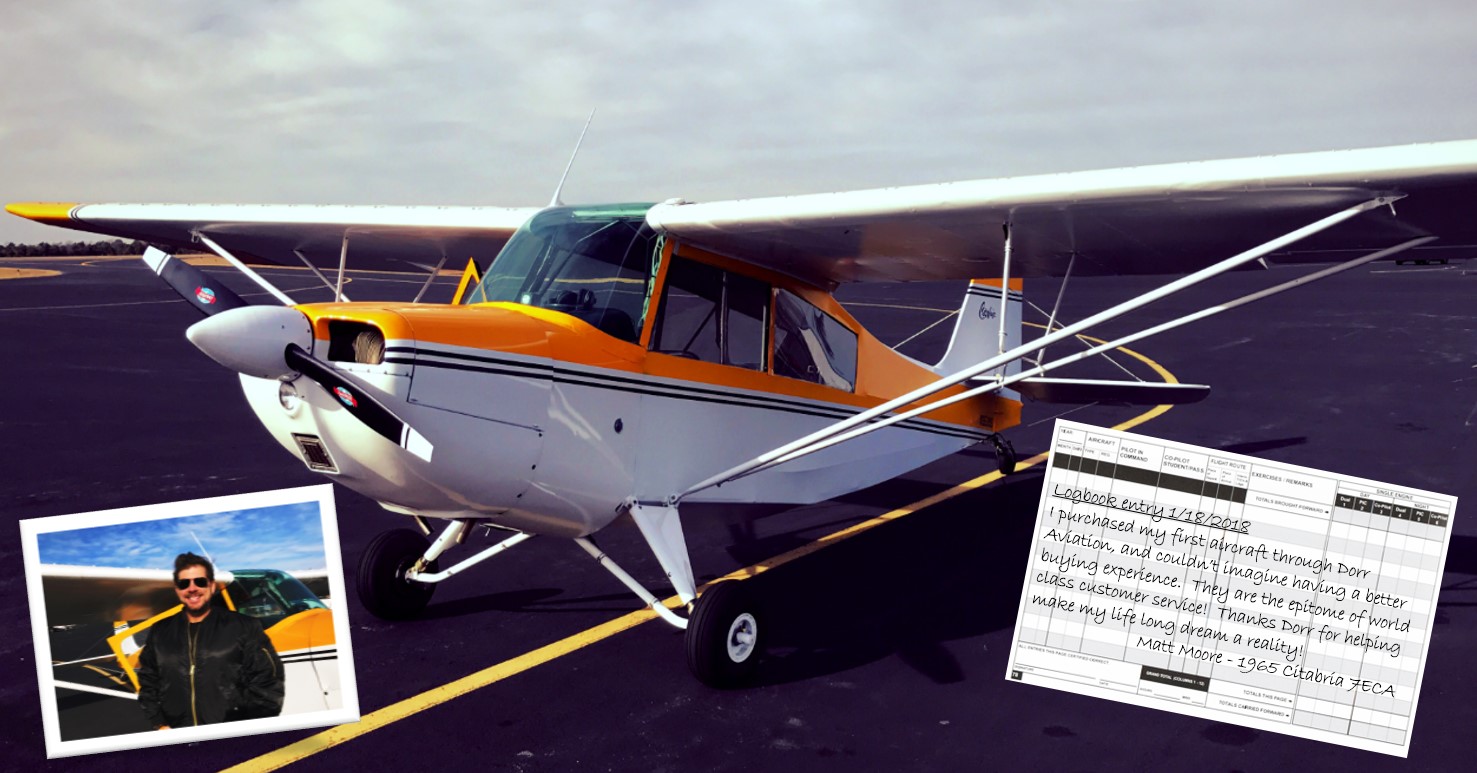 Doug C. – After discovering how much he missed owning, he purchased a Piper Warrior
I owned a Piper Cherokee 140 about 15 years ago and sold it thinking that renting aircraft would be more cost effective. The one thing I really missed was the freedom to take your own Plane on extended trips. I began looking for another Airplane about a year ago. Several financers I contacted either were not interested in financing small airplanes, required very high down payments or had high APR's.
When I found an Aircraft I liked at Indy Air Sales, I contacted them and they suggested Dorr for financing my purchase. I contacted Dorr and Bob Howe responded immediately. He guided me through the application process and whenever I had a question, he was right there. During the process, I found another similar Aircraft closer to where I live and Bob again helped me with that change.
During my purchase and escrow process, Heidi Gustafson took over and she was a delight to work with. She, like Bob went above and beyond and was there at the end to make sure everything was wrapped up and completed on time, and it was!
I have financed Homes, Automobiles, Boats and Airplanes over the years and I have to say, I have never been as satisfied with the Customer service that Dorr provided me. I had peace of mind during the process and 100% satisfaction in the end. I cannot say enough of how helpful and professional the team at Dorr is. Thanks to all at Dorr Aviation for making my airplane purchase a pleasant transaction.
Jim W. – First time buyer is amazed at the ease of the financing process
"As a newly certificated pilot purchasing his first plane, I had no idea what to expect or where to start. Luckily, my flight instructor suggested I call Dorr and I'm glad I took his advice.
Pat and Heidi took all the stress out of the transaction and couldn't have made it any easier. These guys are responsive, knowledgeable, easy to talk to and most of all, they care. I would not hesitate to use Dorr again for my next aircraft purchase and would confidently refer anyone to them looking for financing. Top notch operation all the way around. Keep up the great work guys!"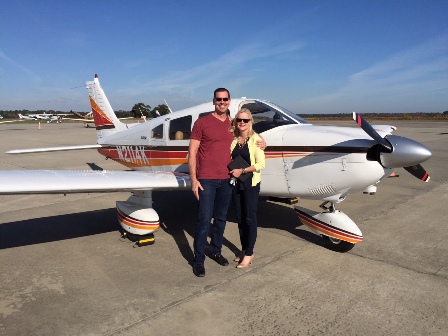 Howard O. – Long time customer gives his account of the process on buying his Skyhawk
I just financed another aircraft with Dorr Aviation/Bob Howe. Recently they have financed my Duke, F-90 and now a Skyhawk. Long term, low rate and fantastic customer service.
The process was simple. You send them the required info. Tax returns, one page application, aircraft spec sheet and some bank/investment statements. With the exception of my Tax return… stuff I look at often and have at my fingertips on my iPad. Approval took one day. I needed to move quick, so the loan docs were overnighted to my door. I signed them and sent them back. I was ready to close in 3 days from the application.
I often hear of others having issues with moving targets, underwriters that don't work on Fridays and Mondays and are perpetually in a "meeting." When buying an aircraft you need to assure the seller of your ability to close. Dorr has made that happen numerous times for me over the past 20 years. They know aircraft.
This time I had an issue right near the close. I stubbed my toe and neglected to file some form verifying my name and address with the state in reference to my LLC. The underwriter noticed it and Bob Howe and Heidi at Dorr worked with me to get the issue resolved that very day.
I'm tough to please and don't have enough good to say.
Thanks Bob and Heidi!
Stephen E. – Commander owner recounts his "Dorr Aviation Experience" from a Client's Perspective
"I initially contacted Dorr Aviation in April, 2013. Mr Patrick Fallon took my request and within a day had me pre-approved to purchase a Commander 112. Unfortunately, I didn't sell the Cherokee 140 I owned until June 2014, over a year later. I then emailed Mr. Fallon to let him know I was ready to move forward with the financing of the Commander. He welcomed me back like we had just talked yesterday.
After sending a few more documents by email, he turned the process over to Tara Fallon for the closing. Mrs. Tara did an outstanding job of collecting all of the information and documents she needed to conclude the transaction. Except for the paperwork that needed original signatures, all of the necessary documents were sent by email. Mrs. Tara made the entire process quick, efficient and painless!  Within about a week, I became a proud, new Commander Owner/Driver. The folks at Dorr Aviation are very friendly people to deal with and far exceeded my expectations. Thank you Dorr Aviation!"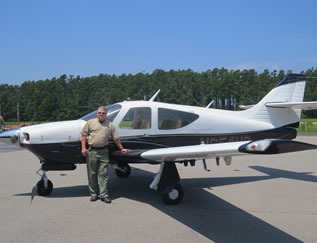 Mary D. – American Champion owner tells her story
"It has always been a dream of mine to own my own airplane and when I found the perfect airplane to buy I knew I had to find the perfect aviation finance company to help me with my aircraft financing needs. I chose Dorr Aviation and I couldn't have been happier. They made everything so easy from the pre-approval process to the closing. The people at Dorr Aviation were very knowledgeable and they answered all my questions and always returned my phone calls and emails. I was able to close on schedule with no problems. I highly recommend Dorr Aviation to anyone with aircraft financing needs."